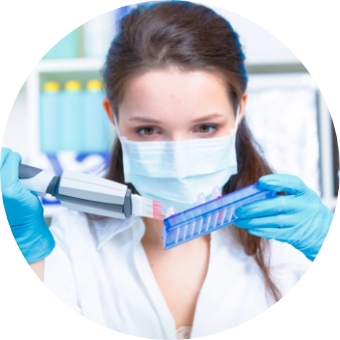 Highest standards, experience and expertise
All activities are conducted in compliance with FDA Good Tissue Practices and Good Manufacturing Practices, speeding the pace to clinical translation. Gift of Life's donor registry is accredited by the World Marrow Donor Association, its apheresis center is accredited by the AABB and its cellular therapy laboratory is CLIA certified with FACT accreditation on the horizon in 2022. Our proprietary centralized quality management system ensures the highest standards, uniformity and consistency of all products and services.
With the assets, infrastructure, technology, equipment, human resources, procedures, skills, experience and database of fully typed, healthy volunteer donors already in place, supplying starting material is a natural extension of our life-saving work.