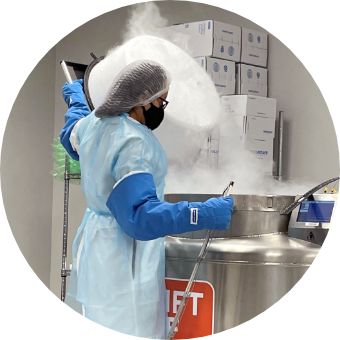 Gift of Life Biologics is backed by its parent organization, the Gift of Life Marrow Registry. Over the course of 30 years, the Gift of Life team has developed powerful fully owned and operated assets to service the development of cell and gene therapies, including:
Vertically integrated model, encompassing donor recruitment, donor management, quality systems, cell collection, cell processing, testing, cryopreservation and distribution all under one roof.
An international public donor registry of over 455,000 fully characterized allogeneic donors
Cellect: Robust proprietary cell therapy supply chain software that includes front-facing CGT developer interface for order management and traceability.